attorney rhein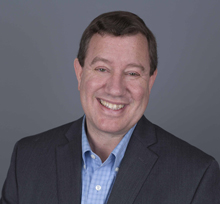 At a young age Attorney Rhein was inspired to help others and become an attorney by the examples of his grandfathers, both of whom were successful lawyers in their community. One of triplets, he was born in Bronx, New York before his family moved to Louisiana and Massachusetts where his younger sister was born. Attorney Rhein graduated from University of Rochester cum laude and before attending law school spent a year traveling and working through Egypt, Jordan, Syria, Turkey, and Israel. Upon returning he attended Tulane Law School in New Orleans, Louisiana and spent a summer clerking at the Natick Army Labs. After graduating law school Attorney Rhein returned to Massachusetts to begin the practice of law.
Att. Rhein started his career working for the Law Office of Mitchell Garabedian, the Boston law firm featured in the Oscar award winning movie "Spotlight". He then worked for several firms in the Boston and Metrowest area representing clients in landlord/tenant, personal injury, workers' compensation, employment discrimination, product liability and real estate cases.
In his over 25 year career, Attorney Rhein has successfully handled thousands of cases via trial, settlement, or arbitration. He has dedicated his life and practice to using his legal skills to help people in need resolve their legal issues. Attorney Rhein lives in Acton with his wife and son, is a huge Red Sox, Patriots, Celtics and Bruins fan, and in his spare time enjoys spending time with his family, traveling, attending concerts and reading.